velp-arnhem-veluwezoom
Surroundings and tips to do!
There are a lot of fun things to do in and around Velp! Almost too many to mention. Below are some nice tips for a day out or a weekend away. From being active outdoors in nature to museums and culture. Of course restaurants should not be missing either. 
For more inspiration and event dates have a look at visitarnhem.com or visitveluwe.com
Musums and culture
Experience 45 hectares of animal park in Burgers' Zoo! Experience the tropical rainforest in the Bush or the Mexican-American rock desert, coral reefs in the Indo Pacific Ocean, savannah plains with giraffes and rhinos (Safari) and the Malaysian rainforest (Rimba). 
Visit the extensive museum park in Arnhem and discover the many activities, demonstrations and museum buildings. The Open Air Museum takes you in 50 steps along the most important events, persons and objects that have contributed to the Netherlands as we know it today.
The Kröller-Müller Museum houses the second largest Van Gogh collection in the world: almost 90 paintings and over 180 drawings. Around 40 works by Vincent van Gogh are on display in the Van Gogh Gallery in varying arrangements. You can also see masterpieces by modern masters such as Claude Monet, Georges Seurat, Pablo Picasso and Piet Mondriaan. There is also a beautiful sculpture garden. 
Arnhem centrum
Arnhem has a huge reputation as fashion and design city. The Modekwartier (Fashion District) plays a crucial role in this. Situated in the middle of Arnhem's Klarendal valley, the Modekwartier is a creative district entirely dedicated to fashion, design, art and food, with a large concentration of shops, workshops, studios, galleries, restaurants and showrooms. 
Meet enthusiastic designers in person who sell high-quality design products in their shops. 
A beautiful piece of architecture. Definitely worth a visit! 
The city centre of Arnhem has a lot to offer in terms of shops. From the big department stores to the small boutiques in the famous 7 streets
Nature - National Park Veluwezoom


This park covers more than 5,000 hectares and is part of the Veluwe, a large, contiguous nature reserve. Here you will find unspoilt nature with forests, heathland, sand drifts and country estates. Characteristic for the Veluwe is the relief: nowhere else on the Veluwe can you find so many hills and have such beautiful views. On the Posbank , for example, if the weather is fine, you can see as far as Germany.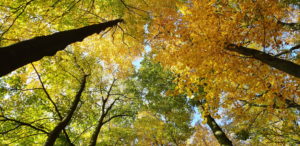 Country estate Beekhuizen is located on the west side of National Park Veluwezoom, near Velp. Among other things, you'll find footpaths with stylish bridges, a spiral path up to the top of a hill and a beautiful pond with rhododendrons around it. 
Park Sonsbeek as an estate has existed for more than 250 years. Before that, it was a stream valley in the woods. Along the Sint Jansbeek, 750 years ago, the first watermill stood next to the Great Waterfall and the area consisted of several small estates. Baron Van Heeckeren merged those estates into Park Sonsbeek.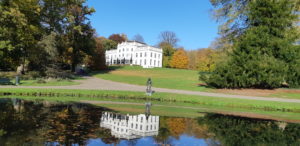 Walking and cycling
The NS (Dutch railways) has very nice walks from NS train stations such as the history of the Warnsborn estate in Oosterbeek or the Veluwezoom route from Dieren station to Velp! 
If you like walking in the hills, National Park Veluwezoom is a must. This hilly area is located northeast of Arnhem. Walking routes of various distances depart from Visitor Centre Veluwezoom on the Heuvenseweg near Rheden. 
Apartment Klein Waldeck is located directly at cycle junction 72. The Royal Dutch touring club, ANWB, has a very practical online route planner to map out your cycling route by making use of the cycling junctions. 
TIP: 
Routeyou has a perfect website where you can choose your walking and cycling routes. It even offers the option to enter your preferred distance so it proposes appropriate routes to walk or cycle. 
Restaurants in Velp
This list is only a small selection… 
Aziatic
Spanish tapas
Italian
French
Take away
Shopping in Velp
Velp has a wide range of shops. The famous brands, but also nice clothing and jewellery boutiques. Here you will find an overview of shops, restaurants and fun promotions. 
FETCH BREAKFAST? THEN GO TO: 
Albert Heijn (at 5 minutes walking distance) 
Broodhuys Velp (at 6 minutes walking distance) 
Lidl (at 4 minutes walking distance) 
Already enthusiastic about spending the night near National Park Veluwezoom and a stone's throw away from Arnhem? Book your stay now at 'Appartement Klein Waldeck' in Velp! 
Relax in the creek valley